Melon changed rules on May to prevent international fans to support idols. It doesn't allow users to register via KaKao without verify Korean phone number now. So international fans can't create Melon account now, only people who have Korean phone number can register Melon account. There is a wall, there is a ladder. Fortunately, we can buy verified Melon account with Melon Pass from OBTGAME. So just follow me to unlock verified Melon account if you got locked.
Update: 07/29/2019 Because Melon changed rules again and again, maybe users can't unlock Melon account with email, but please try it.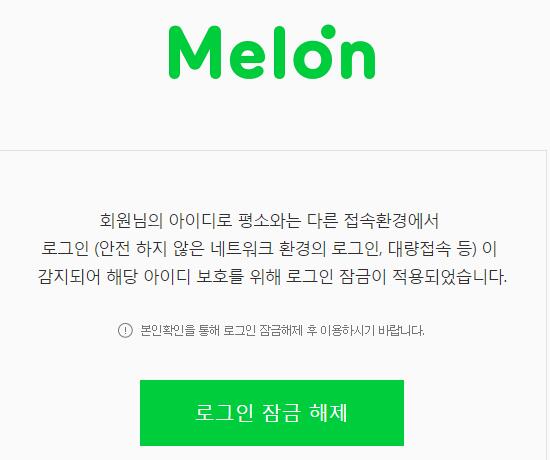 Unlock Your Melon Account Now
Because Melon account is very easy to get locked for changing IP address, switch devices etc.. While you got locked, there are three ways to unlock; please choose the second one to unlock via email.
Please use Google Translator to translate whole page. If your are using mobile device, the content are the same.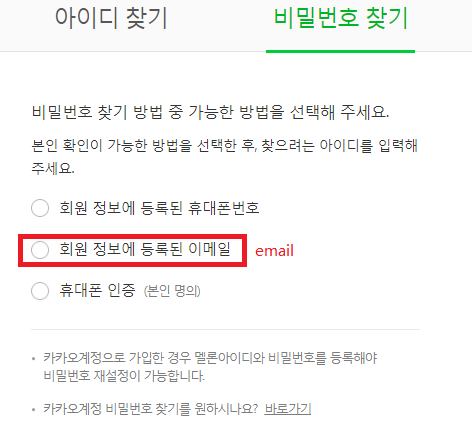 Input Melon ID, Korean name, email; tap the button to request authentication number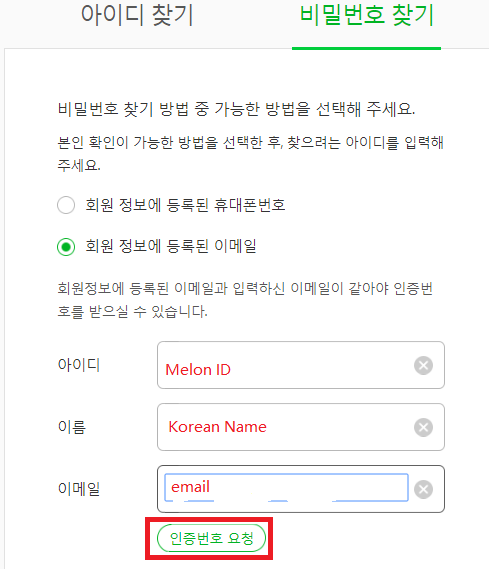 It will pop up a message, just click OK.  It is asking you to input birth of date as photo. Access email to check verification code. BTW hotmail can't receive authentication number.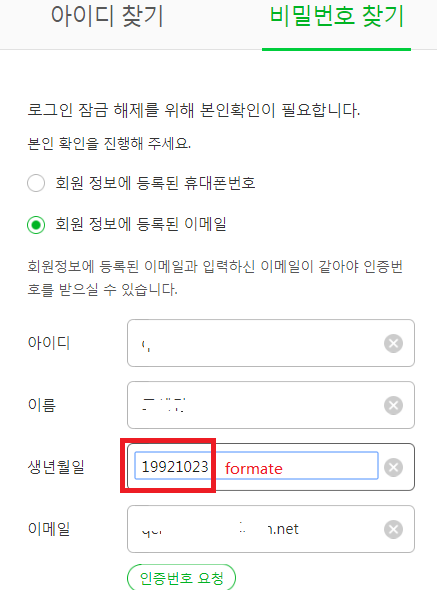 If your Kakao account email is daum, please login daum email here https://logins.daum.net/accounts/loginform.do, input username, password to login. If you can't login for logged in foreign IP address, please select second option to verify security email.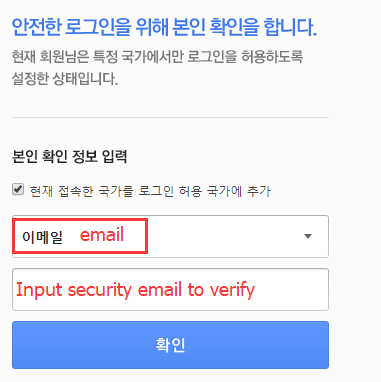 Find the email from Melon to check the verification code.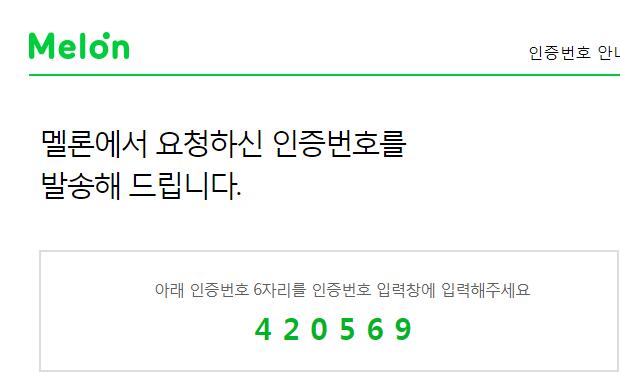 Input new password.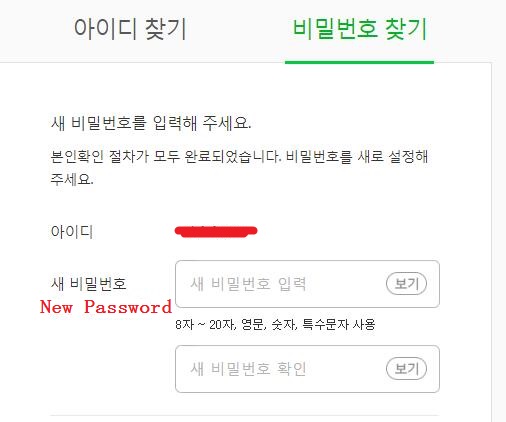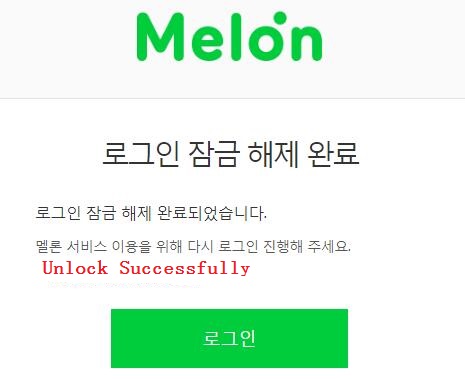 Input new password two times. Unlocked your Melon account successfully. You can login with new password to enjoy music on Melon.