Stove is a Sout Korean PC, mobile game platform. Smilegate stove published many games. Such as Tales Runner, Soul Worker, Lost Ark, Marvel End Time Arena (it is only available to play in South Korea Steam), Arcane Straight, ChaosMasters, Super Tank:Rumble, SnowCube and so on. It is easy to register South Korea Stove account, players can social login via Facebook, Google, Naver, or create Stove ID and Password. But if you want to buy cash for your game, please read tutorial as following to create South Korea Stove account to play Soul Worker, Lost Ark, Tales Runner when you are living outside of South Korea.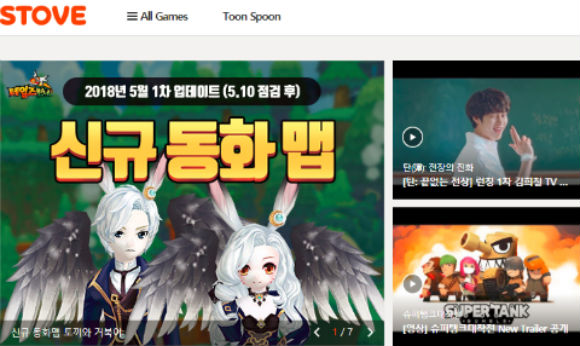 Sign Up Korea Stove Account Now
Stove webpage supports English, Chinese, Japanese, and Korean Languge. So players can easily read its webpage contents. If you don't want to apply cash for your Stove account forever, just login via social account, you can play game with your social account, but if you want to buy cash for your Stove account, please sign up via email here https://member.onstove.com/register with South Korea VPN. If you registered with your local IP, your account can't buy cash too. Only the account's region is South Korea can use its paid service. So the point is South Korea VPN.
Check the registeration page difference between foreign IP and South Korea IP.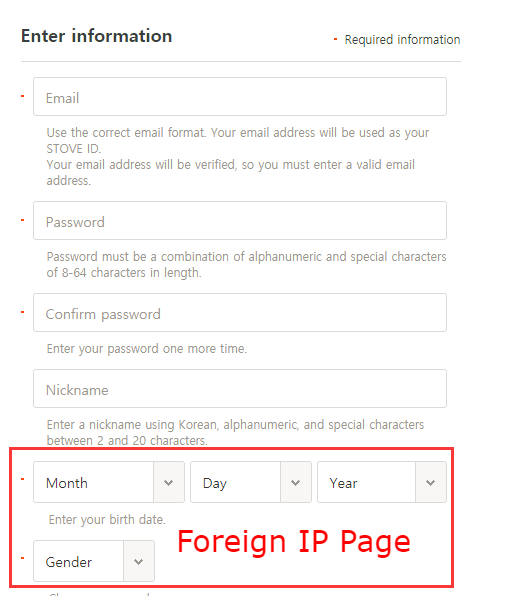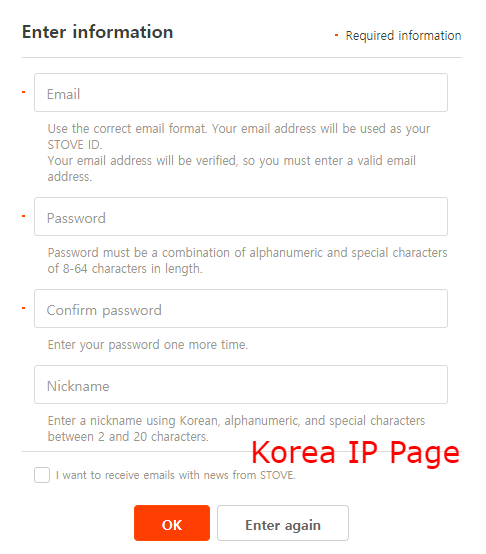 If the registreration page asks you to input birth of date and gender, it means your region is not located in South Korea. If not, register Stove account into South Korea.
Verify KR Stove Account To Play Soul Worker, Lost Ark, Tales Runner Game
Most of South Korea websites are requiring to verify korean Phone number or iPin to use its service. Stove requires to verify too. Only verified account can buy cash. So the point is to verify your Stove account now. Anyway, I find OBTGAME is offering the service to verify Stove Korea account. If you want to register Stove account with all yourself info, just create Stove account by yourself, then ask OBTGAME to verify for you. Generally, Korean games block foreign IP address, so we recommend players to play with South Korea VPN to play Soul Worker, Tales Runner, Lost Worker, Crossfire Korean server.