Square Enix announced that their MMORPG title Dragon Quest X is launching in China for PC and will be published by Shanda Games in August, 2016. It is not a long time waiting. Shanda Games announced DRAGON QUEST X Online open beta yesterday. It is free for 3 days. All players can create an account to test this game. Apparently, after 3 days, if players want to play this game have to buy OBT qualification and game time.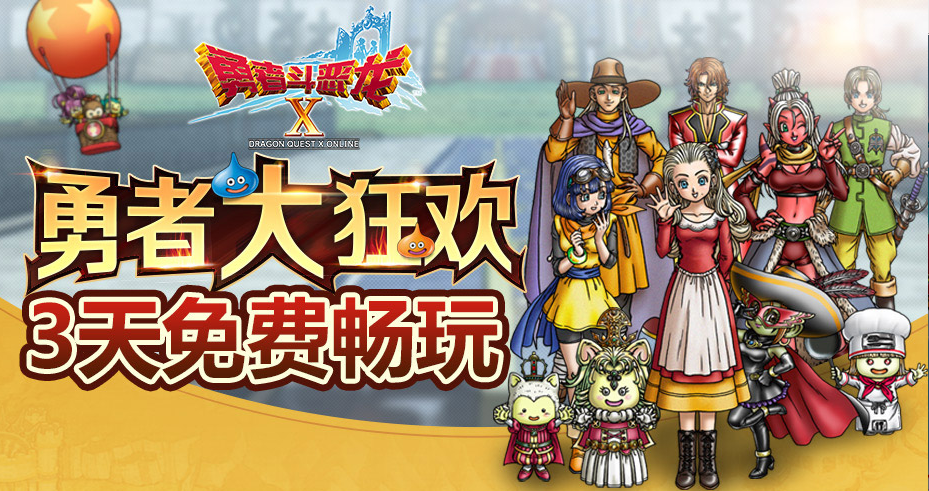 In 2012, Square Enix released Dragon Quest X in Japan, Tons of players around the world were interested in playing it on JP, even most of them don't know Japanese. Currently, the game is only available in Japan and China. I think many western, Asian gamers want to play this game from abroad. I will write guidance to show you how to play DRAGON QUEST X ONLINE CN server from anywhere.
Let us check Dragon Quest X Online CN info:
Genre: Role Playing
Publisher: Shanda Games
Developer: Square Enix
Phase: Open Beta
Language: Chinese
DX CN Official Website: http://dq.sdo.com
How to Create Shanda Games Account
If you want to play DX CN server from abroad, follow me to create Shanda games account to get started.
Step 1: Visit http://register.sdo.com/register/index to register without phone number, tap the third button (个性化注册).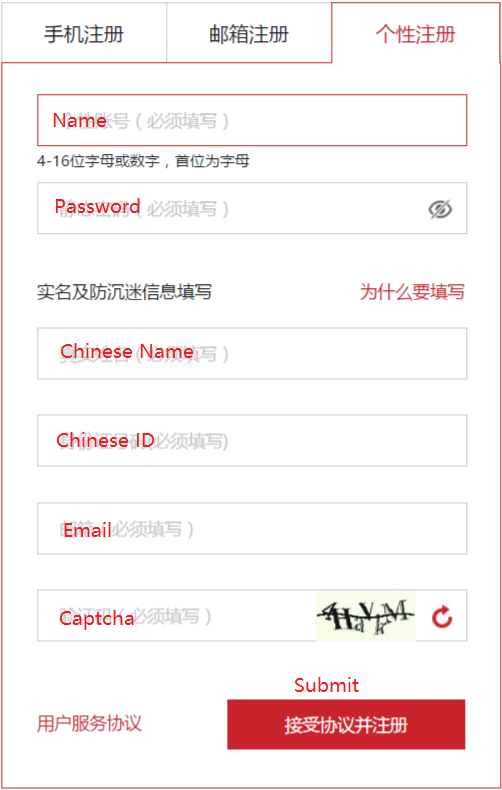 Username must between 4 and 16 letters or numbers. First character is letter.
Password must between 6 and 30 letters or numbers.
Real Name must write in Chinese. For the Chinese Name and Chinese ID, please refer to the Chinese name and ID in paragraphs later.
Chinese ID is the identity of Chinese to prevent players under 18 years old from addicting to play games.
Chinese Name                           Chinese ID
桑鑫萍                                          110117199304207510
毕平                                              659001197902087860
施成美                                          654225198511060371
文韩恒                                          340823199305256910
莫蓝玉                                          640402199109307319
常峰                                              141082198312036292
Input your email. It is only support email suffix at .com, .net, .cn, .org.
Enter Captcha.
Create Shanda Games account successfully.
How to Download Dragon Quest X Online CN Client for PC
Visit http://dq.sdo.com/web1/download.html to download Dragon Quest X Online CN client from its official website. Before downloading the game client, please check minimum system requirements first.
OS: Windows 7 or later 32/64bit.
Processor: Intel® Core™2 Duo 1.6GHz
Memory: 2GB
Graphics: Desktop
NVIDIA® Geforce® 7600 GT VRAM 256MB or better
ATI Radeon™ HD 2600 Pro VRAM 256MB or better
Intel® HD Graphics 2000 VRAM 256MB or better
                 PC
NVIDIA® Geforce® GT 230M VRAM 256MB or better
ATI Mobility Radeon™ HD 2600 VRAM 256MB or better
Intel® HD Graphics 3000 VRAM 256MB or better
Storage: 16GB available space
Monitor: 800×600 resolution or better
Then run the game installer to download game client. Follow the guidance step by step. Learn some Chinese characters first. It will be helpful for you to install client.
保存位置: Storage
安装游戏: Install Now
开始安装: Start to install client now
上一步: Previous
下一步: Next
是: Yes
否: No
我接受此协议: Agree terms
完成: Finish
开始游戏:Start Game
安装完成: Install successfully
返回: Return
请选择大区: Select game server
确认选择: Confirm
账号: ID
密码: Password
登录: Login
If you still can't install DX client successfully, welcome to leave a message.
How to Join Dragon Quest X Online CN Open Beta
The game is free for 3 days. The event date is between February 23th 10am to 26th 10am. All players log in the game in the event time can play this game for free. Once the event expired, players must buy time card.
There are two packages. One is standard edition, another is deluxe edition. Players who buy standard edition can get open beta qualification and 30 days game time, order deluxe edition can get open beta qualification, 90 days game time and other game items.
Dragon Quest X Online CN Standard Edition: RMB66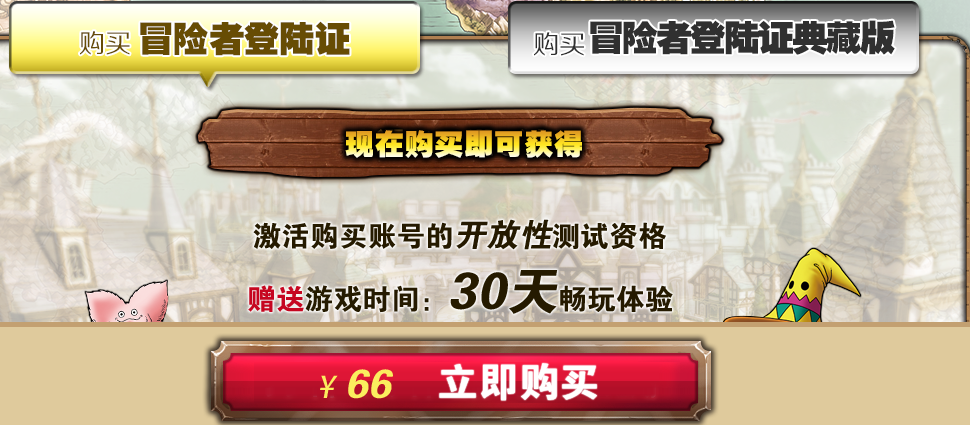 Dragon Quest X Online CN Standard Edition: RMB198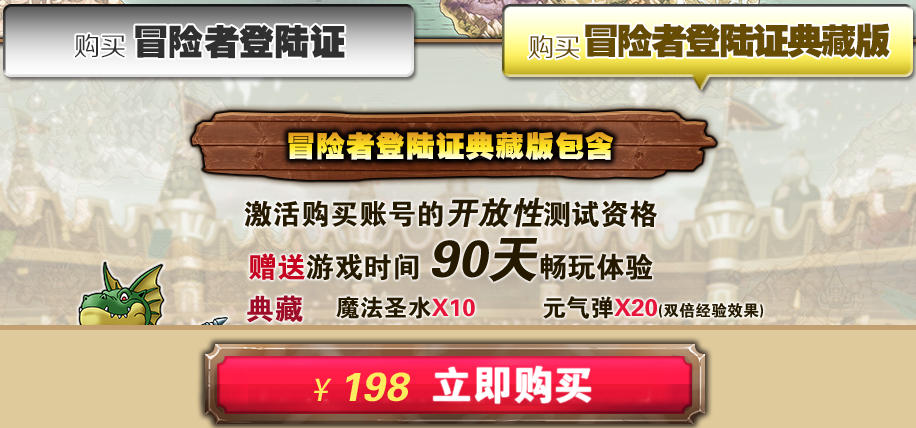 After game time used out, players can buy game time online. RMB66 for 1 month, RMB198 for 3 months. Currently, the website is only support Alipay, WeChat, and Chinese online bank payment method. If you haven't find way to top up for your account, you can add the Skype ID: zoi0607.
How to Fix High Ping for Dragon Quest X Online CN
Wherever you are living in China or outside of China. Some players will get high ping. Generally, players use VPN service to reduce ping. Because the internet in China is not very well. Some players who are living in China get high ping too. Some of them can connect to China VPN servers to fix it. But some not. So if you are planning to order China VPN, please order one with nice money back guarantee.
If you want to play Dragon Quest X Online CN server, welcome to leave comment. I will reply ASAP.