Do you want to unblock iQiYi outside of Mainland China and Taiwan ? Create iQiYi account, buy iQiYi VIP to watch streaming outside of Mainland China and Taiwan. iQiYi has two verisons. One is for mainland China users, another is for Taiwn customers. Also the iQIYi VIP is offering special VIP for mainland China and Taiwan. I will show you later how to buy iQiYi VIP. Do yoou want to access iQiYi and iQiYi Taiwan from anywhere without region locked to watch popular movies, mainland China dramas, Taiwanese dramas etc..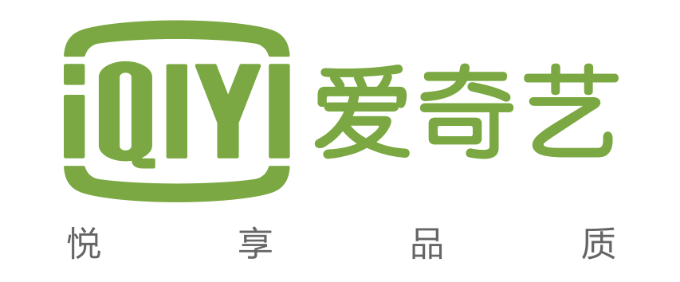 How To Get One iQiYi Account
Many movies and dramas on iQiYi are only available for iQiYi VIP. So watch those VIP resources must get one iQiYi account first. If you have China or Taiwan phone number, you can regsiter by yourself. If not, ask friends in China or Taiwan, or ask help from OBTGAME. It offers service for Chinese/Korea websites.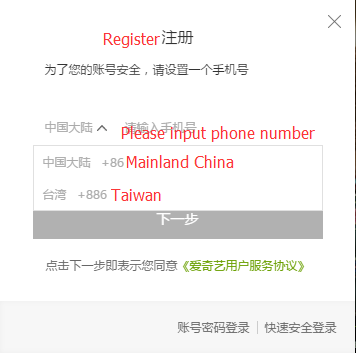 How To Buy iQiYi VIP
There are large numbers of movies, dramas on iQiYi, some people want to watch VIP resources but no payment method. Why not ask OBTGAME to buy iQiYi VIP for you. iQiYi supports Alipay, Wechat, Chinese Bank, mobile phone, activation code payment method.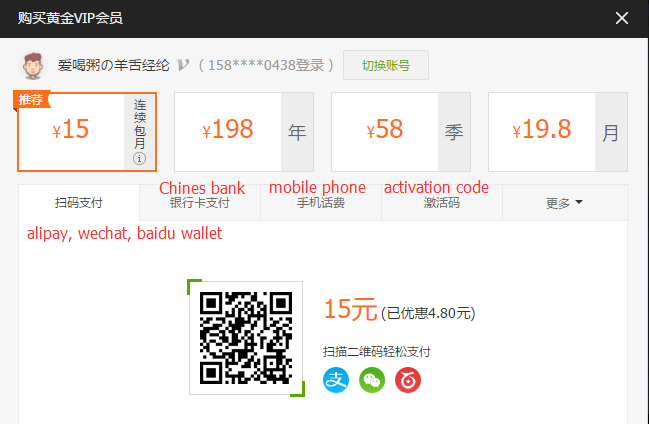 How To Unblock iQiYi China and Taiwan from Everywhere
iQiYi shows China or Taiwan page to users according to your device's IP address. So if you are using mainland China IP address, you will be directed to iQiYi China page; if you are using Taiwan IP address, it will show iQiYi Taiwan resources.
Because iQiYi China or Taiwan is only available in mainland China or Taiwan, when you are living outside of the mainland China or Taiwan, you will get error message as "由于版权限制,您所在的地区无法观看此视频"。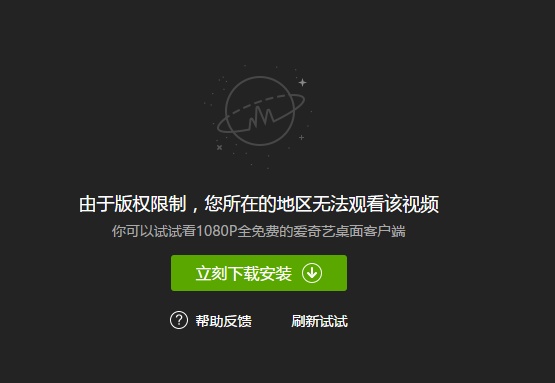 The solution is to use mainland China VPN to unlock iQiYi China, Taiwan VPN to unblock iQiYi Taiwan. So get Chinese IP address, Taiwan IP address is the point to access iQiYi China and Taiwan.
iQiYi Mainland China Version. The taiwanese drama is not available on iQiYi China.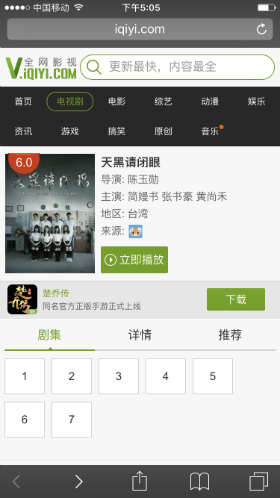 iQiYi Taiwan Version. The drama is available to watch on iQiYi Taiwan.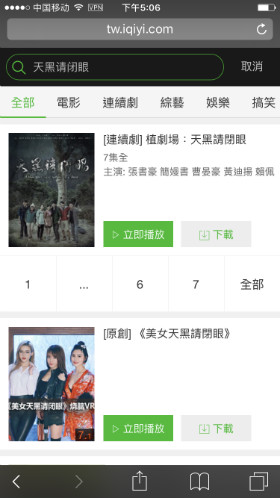 Generally, you can make a trick to watch streaming on iQiYi with fast speed. Once buffered, you can disconnect VPN to watch streaming with your local network.