There are many music awards on Melon every year. A large number of fans around the world will use their ways to support theirs idols like EXO, BTS, Seventeen. Fans will find the way to listen, download, vote songs for their idols that they have good rank in Melon chart. But Melon is always to find ways to block foreign fans to affect the chart since 2017. There are changing rules again and again that users can't create Melon account via email, unable to unlock Melon account via email etc.. Finally, fans can only buy verified Korean phone number Melon account to listen, download, vote songs for their idols in 2020.
Update on 26th May, 2020: Fortunately, there is a wall, there is a ladder. Fans who living outside of South Korea can try to ask help from Korean friends or buy verified Melon Account with Pass from third website like OBTGAME, but you can only use the rent Melon account for 30 days. If you want to use the same account for long time, purchase rent verified Melon account for half year, or one year, which support re-verify. If you have verified Melon account, you can buy Melon pass only too, but please confirm your Melon account was verified.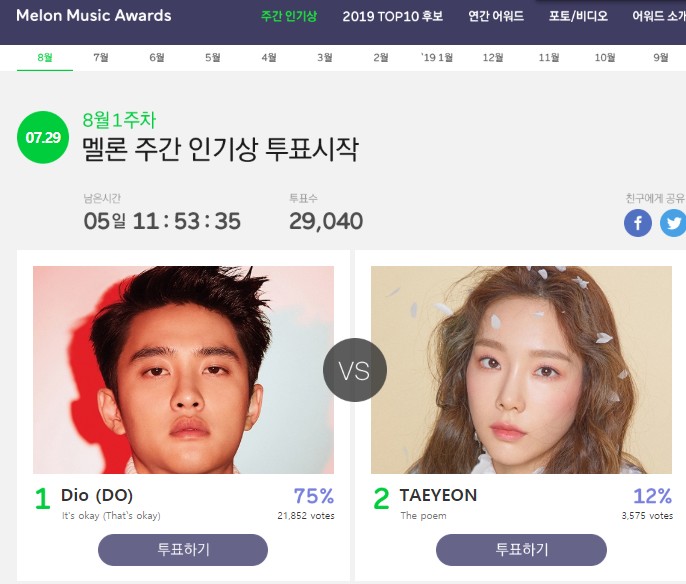 Fans are busying to vote for idols for 2019 Melon Music Awards. But verified Melon account with pass can vote 3 times daily, verified Melon account without pass can only vote 1 time daily. Unverified account is unable to vote. when you click the vote button, it will ask you to verify phone number as photo below.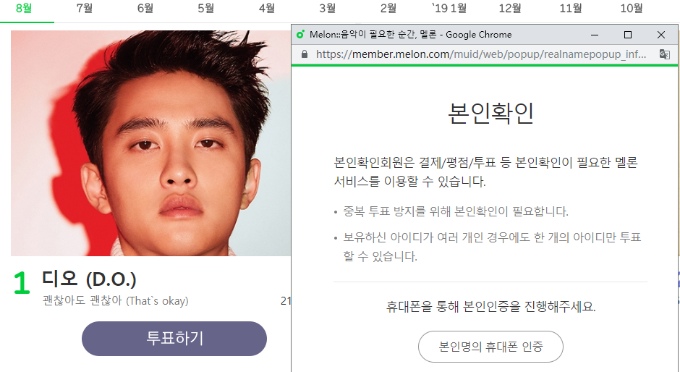 Whatever you are using PC, iPhone, or Android device, you can vote for your idols for 2019 Melon Music Awards with verified Melon account W Pass. Because Melon App is only available to download in South Korea iTunes Store and Google Play Store, so please read tutorial for create South Korea Apple ID without Credit Card to download Melon App from iTunes Store, change Google Play Store country or region into South Korea to download Melon Apk. You can also directly download Melon Apk file here.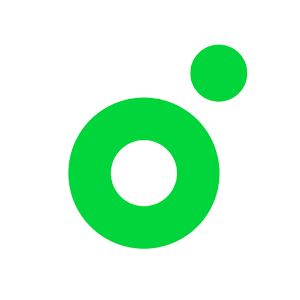 After got Melon App, then you can start to get verified Melon account to listen, download and vote songs for your idols around the world. But don't changing login IP address, device again and again, we recommend fans to use verified Melon account on fixed device and IP address. If you still can't access Melon, try to use South Korea VPN.