Are you looking for ways to play South Korea Tera server? If yes, let me show you step by step to play Tera KR server Nexon from everywhere. Previously, I searched many articles. The info are out of date. So I want to update the guidance in 2017.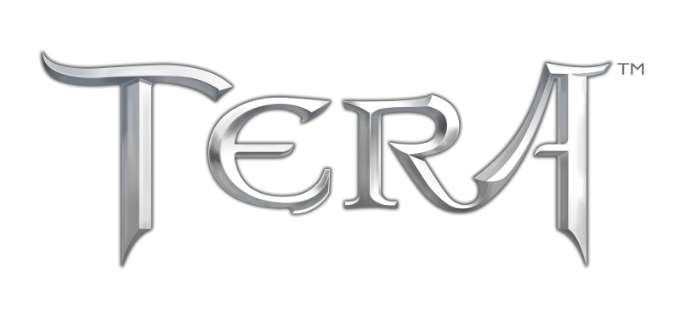 Why Players Want to Play Tera Korean Server
Tera is a 3D fantasy themed massively multiplayer online role-playing game (MMORPG) developed by Bluehole Inc. The game was released in Korea first. Tera Korea server was ran by Hangame, In 2016, Hangame sold the game to Nexon. Check out Tera Korean version Nexon official website. Tera was developed in worldwide, gamers can currently play Tera EU, NA, JP, TW, and CN server. A large numbers of players want to play Tera EU and NA server, but it is unable to register for Asian guys. Because its EU and NA versions are blocking Asian IP address for hacking.
In general, players want to play Tera EU or NA server for updating faster than their native server. It is the same principle for South Korean server. Tera Korean server is the latest version in class, items etc. So many players who are living in Asia, Europe, North America want to play Tera South Korea version.
Get One Tera KR Nexon Account To Get Started
Firstly, players should get one Tera KR account. When you ahead to register, you will find it is unable to pass through because it requires to register with i-Pin or Korean phone number. So you can ask Korean friends to help you or buy KTera account from one site,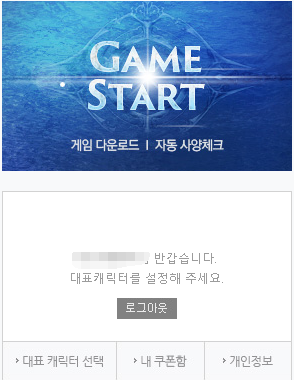 *Some players can't login Korea Tera account, please try to use South Korea VPN.
Download and Play KTera Server from Everywhere
After got South Korea Tera account, then ahead to download KTera client. There are one point you should take caution. If you installed Hangame Tera client, please choose to tap the first button to download Hangame Tera update client, if you are new to KTera, download South Korea Tera client by clicking the second button.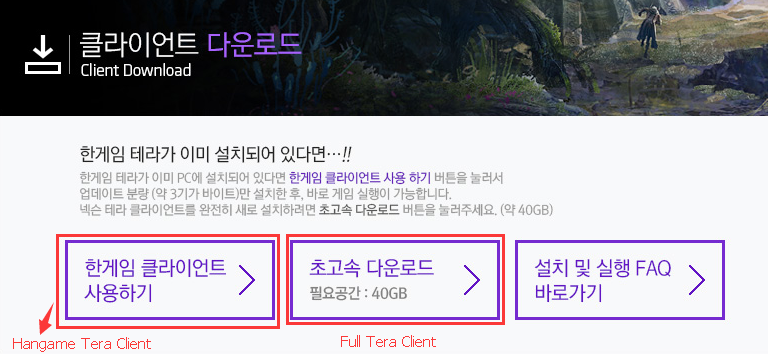 Then follow the install guidance to install KTera client. After installed and updated successfully, Tap the Game Start button to launch KTera.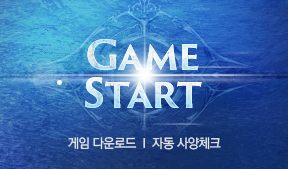 *Please use Internet Explorer browser to launch game. 99% Korean games compatible well with IE.
*If there is no download speed, try to get connect to Korea VPN. Maybe it will work.
Wrapping Up
After reading the latest info on how to play Korea Tera Nexon from everywhere, play Ktera new class is not very difficult. Just get one verified South Korea Tera account, download and install Ktera client, then all things are done.