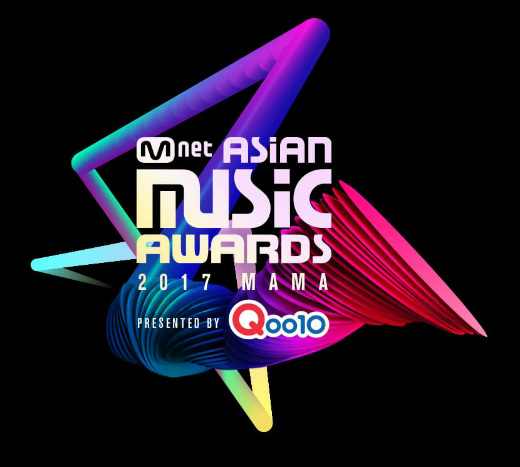 A large number of fans are trying their best to vote for 2017 MAMA. The poll is available to vote between Oct 19, 2017 and Nov 28, 2017 23:59(KST). So please don't miss the chance to support your idols.
Vote for Mnet Asian Musia Awards 2017 MaMa is very easy. What you need is MaMa account or Qoo10 account. You can choose to register with SNS account, or sign up with email. So let get started to vote for your favoirted idols.
Vote for Mnet Asian Music Awards MaMa Now
Visit vote website. One ID can only vote 1 time for each website. If you want to vote multiple times with multiple accounts, you can use VPN to change IP address to vote.
http://2017mama.com or http://www.mwave.me
http://MAMA.qoo10.com
Sign in with SNS account or register account with email.
After signed in, then you can vote now. If you chose to sign in with SNS account, it will ask you to agree terms and policy.
Please vote all the categories, then you are able to finish the whole voting procedure.
That is the whole procedure for voting for Mnet Asian Music Awards MaMa. It is very easy, right!
How Can We Fixed The Error Message "Your current IP has exceeded the voting limit
When you get error message "Your current IP has exceeded the voting limit". Please try the solutions as follows:
Try to use another one browser like UC
Clear cache/history
Use VPN like VyprVPN(a large number of IP)
Use another netwrork like mobile date
Some tips for voting Mama
Voting on mobile is easier
Voting through Qoo100 is faster
Use VPN to bypass IP limit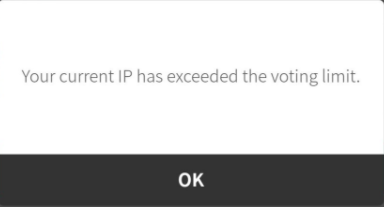 If you don't know how to use VPN on PC or Mobile, please read VPN tutorial first. Generally, VPN client/App are very easy to use. So let us get started to vote now. An Artist with the most votes in each of the 20 categories will be honoured an award. Fighting!!!