Are you looking for one ways to bypass AbemaTV outside Japan? AbemaTV is a video streaming service jointly developed by CyberAgent and TV Asahi as an internet television station. The service features a wide variety of content, high-quality streaming, and a user-friendly interface design.
A large numbers of people who are using the service to watch their favorited idols Live Streaming, cartoon, Japanese drama TV and so on. But AbemaTV is only available to access in Japan. Many guys can't access AbemaTV for IP restricted. So how can we unblock AbemaTV in Mainland China, Hong Kong, Taiwan, Singapore, United States, Thailand, South Korea, or other country outside of Japan? The solution is Japan VPN. I will show you how to watch AbemaTV streaming on PC, iPhone, iPad and Android outside Japan with Japan VPN.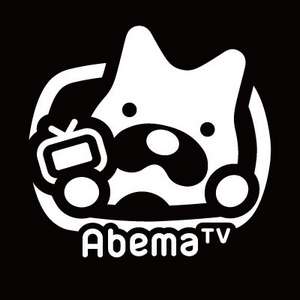 Pick Fast & Reliable Japan VPN To Bypass AbemaTV Outside Japan
Japanese websites offer ban Japan VPN that some VPNs does work for watching AbemaTV streaming outside Japan, some not. So you should pick one fast and reliable Japan VPN to unlock AbemaTV from anywhere. It seems AbemaTV website does allow users to visit, but when you access videos, there are no speed. But once you got Japanese IP address, the videos are buffering quickly.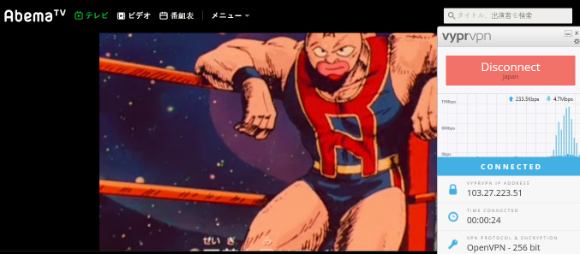 Here, I tested with VyprVPN. It does work for watching AbemaTV outside Japan. If you are looking for fast & reliable Japan VPN to watch AbemaTV streaming. I recommend you to use VyprVPN. It offers 3 days free trial. You can cancel it before trial if you think its performance is not very well.

Get Started To Bypass AbemaTV On PC, iPhone, iPad, and Android Now
I have noted the fast & reliable Japan VPN for AbemaTV streaming in above paragraphs. Then let me show you how to bypass AbemaTV on web/App.
Firstly, we should know how to use VPN. Follow me to use VPN on PC, iPhone, iPad, Android now.
Pick one VPN service provider with Japan VPN. Here, I choose VyprVPN. Make a subscription to it.
Download and install VPN client/App
Login your VPN account and password
Choose one Japan VPN server to connect
Once connected, then access AbemaTV website/run AbemaTV App to watch streaming outside Japan
Secondly, AbemaTV iOS and Android App are only available in Japanese iTunes Store and Google Play Store. So if you want to watch AbemaTV streaming outside Japan, you should download AbemaTV App first. For iOS device, please create Japanese Apple ID without credit card to download AbemaTV free App or purchase Japanese Apple ID. For Android deivce, you can choose to download AbemaTV Apk file here, or use Japan VPN to swith Google Pla Store region/country into Japan.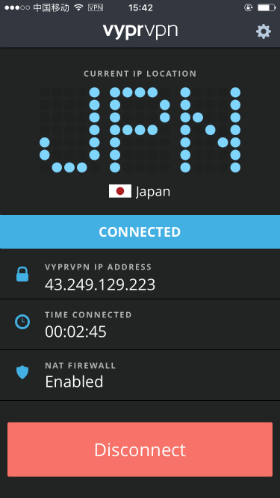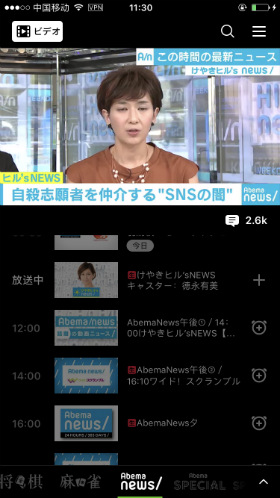 Conclusion
I know many guys love to watch AbemaTV streaming, but the website/App is only allow Japanese IP address to access, which make many users keep steps. If you are looking for ways to bypass AbemaTV on PC, iPhone, iPad, Android from mainland China, Hong Kong, Taiwan, or elsewhere outside of Japan, get connected to Japan VPN to unblock AbemaTV now.