China's Ministry of Industry and Information Technology announced a 14-month "clean up" of internet access services. According the news, it will be more and more difficult to get around the firewall. I checked many articles about free China VPN for Android. Finally, I found many Apps are not offering China VPN servers. Only rarely VPN service providers are offering China VPN for free. Hence, I will show the result I got the top 3 free China VPN for Android.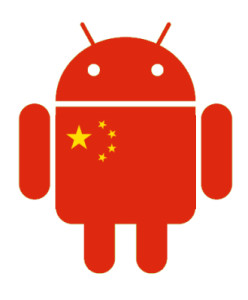 Whatever you want to unblock content on Chinese websites, reduce ping to play Chinese game, or other reason. I think this article is very helpful for you. Personally, I don't recommend users to use free VPN for security. Some users would like to use, so I picked 3 VPN service providers offering free trial Chinese VPN.
Updated 2017.9: Because some of VPN service providers turned off service. There are no free China VPN servers for users. Because Chinese government is blocking VPN service, it is very difficulty for VPN service provider to get China ISP. If you did want to access network into mainland China. Try to use paid VPN service bulletvpn or IVACY.
FlyVPN

 (Turned Off Service)
FlyVPN is one paid VPN service provider. It is offering nice free trial mode. I often use it to access Facebook, Twitter from Shanghai, China. Very stable and fast for me. I know many guys are looking for China VPN for unblock content limited in mainland China. Such as Youku, iQiYi, LeTV, QQ Music and so on.
Step 1: Download and install FlyVPN Apk file or get from Google Play.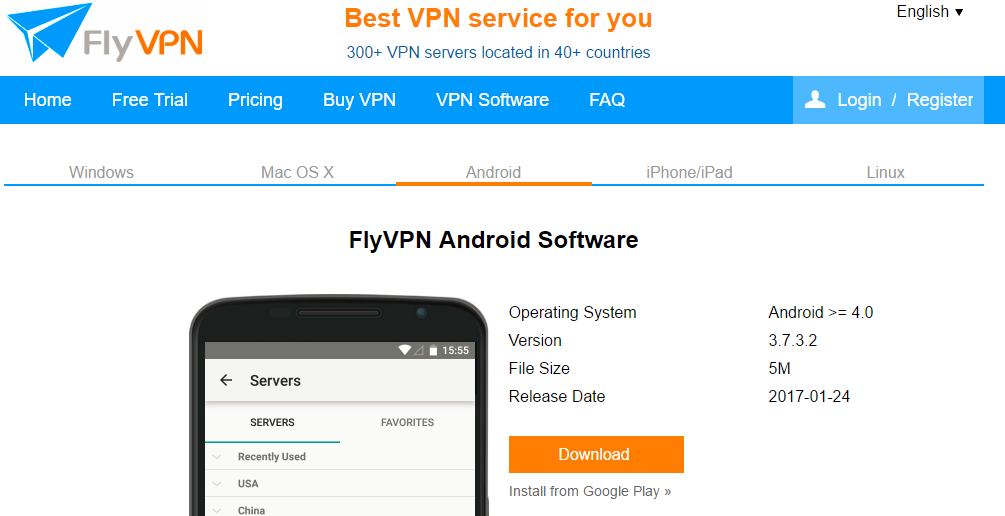 Step 2: Run FlyVPN App. No need to register, free trial is available. But time limited. 20 minutes per time, 3 times per day. If you are brand new to FlyVPN, you can register one account to get 14 days free China VPN without time limited. Don't require credit card.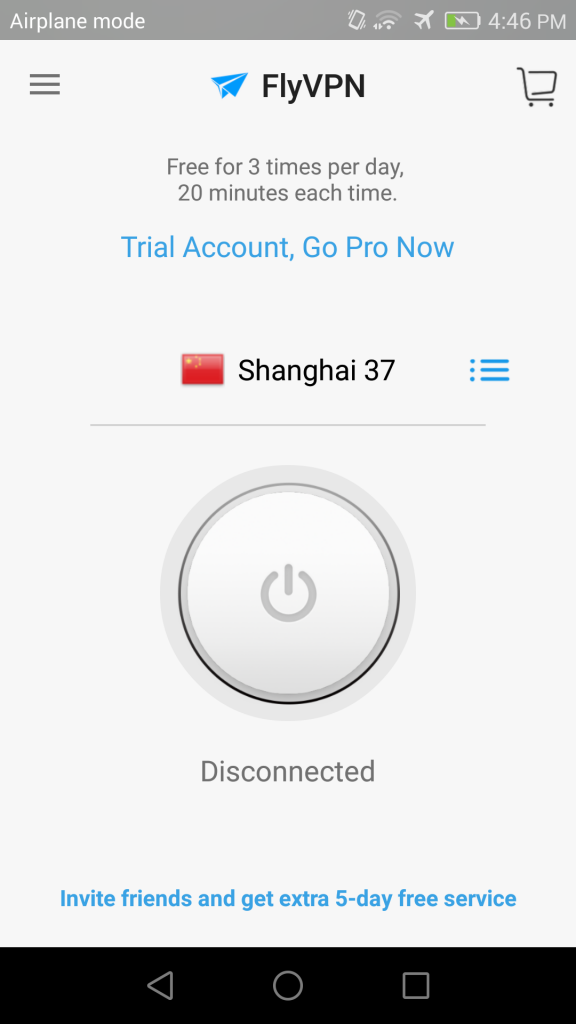 Step 3: Tap China, there are some China VPN servers for test. If you want to use more VPN servers located in China, you can spend $9.9 to buy its Global service.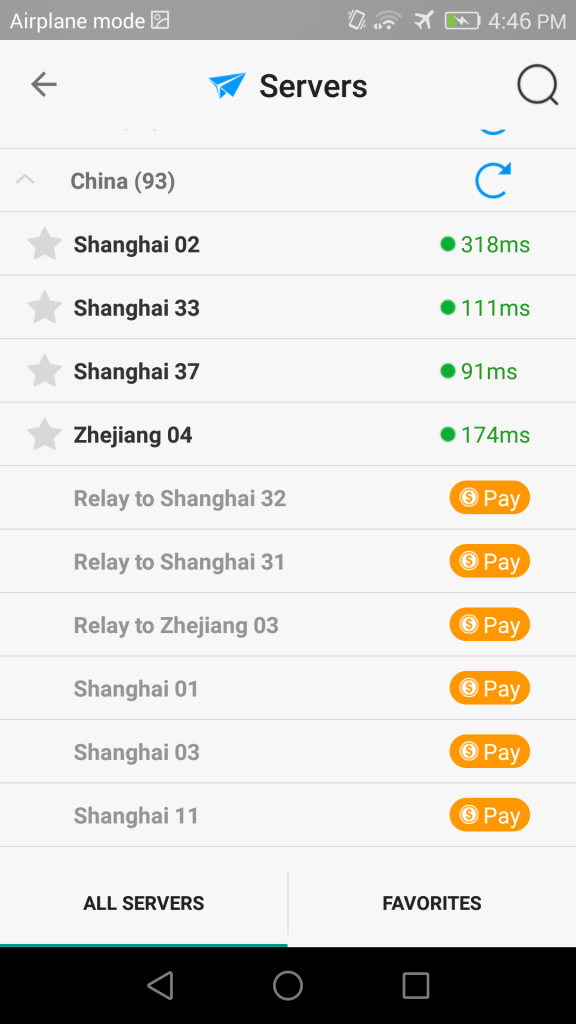 Step 4: After selected one China server. Tap the button to get connected.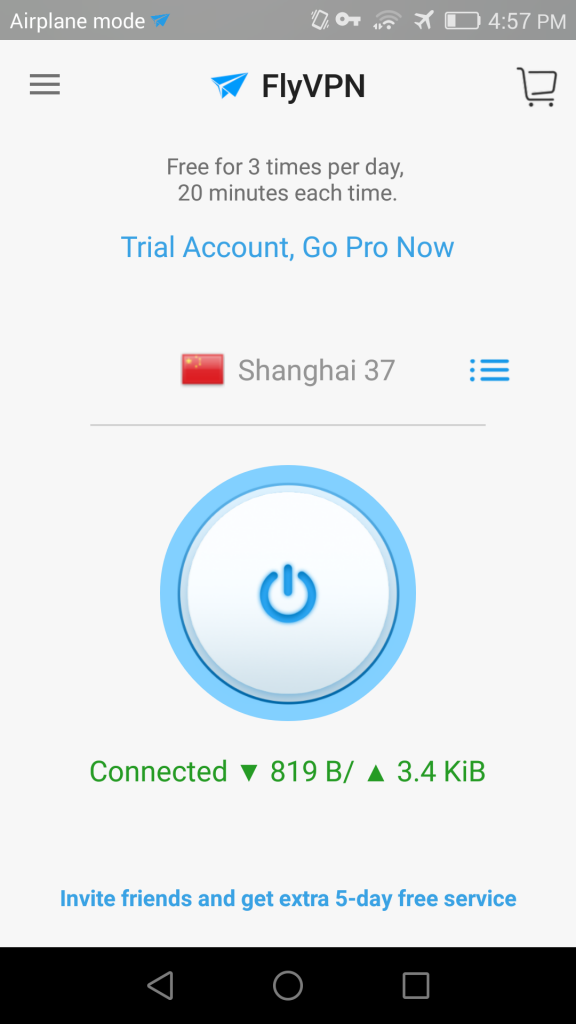 FF-VPN (非凡VPN) 

(Turned Off Service)
FF-VPN is a Chinese VPN service provider. The website is in Chinese. It is not affected users who don't know Chinese to use the App. Fortunately, its Android App have Chinese and English language. Let me show you how to get China VPN with FF-VPN Android App.
Step 1: Get FF-VPN Apk file. BTW the FF-VPN is only available in China, Hong Kong, Taiwan Google Play store. If you can't find it in Google play store, please get FF-VPN apk file from its official site.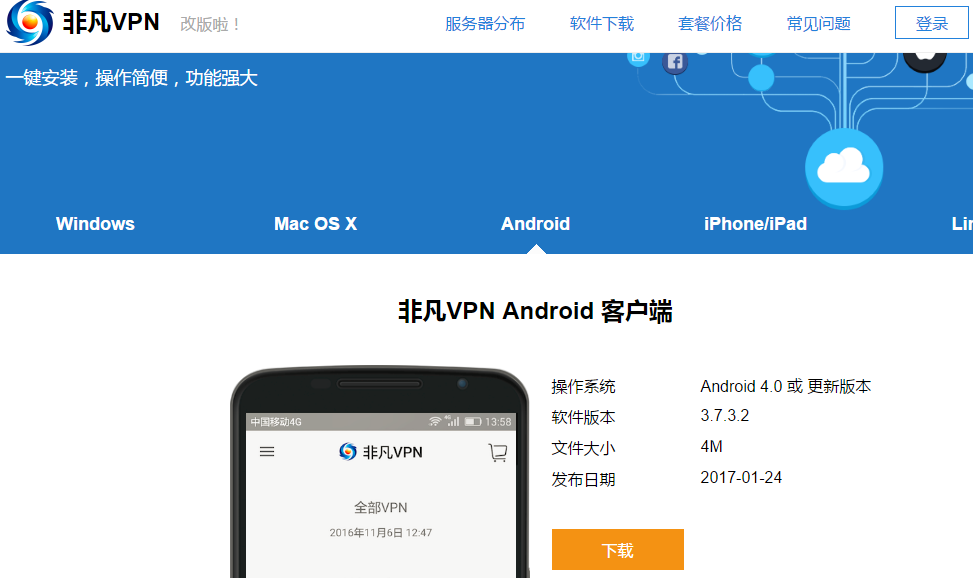 Step 2: Install and run it. Then tap "Please Choose a VPN server" to check VPN server list.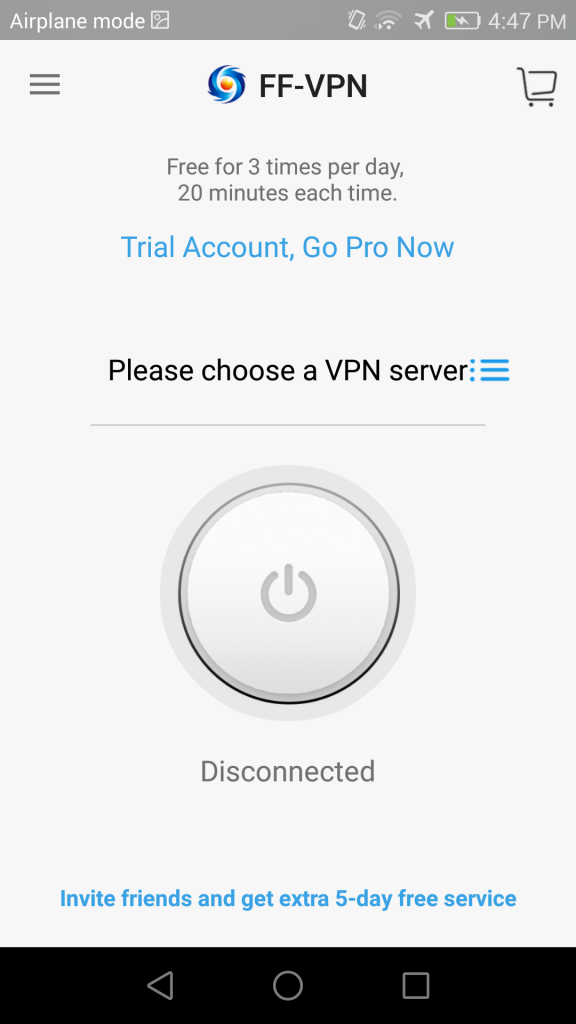 Step 3: Tap China list. You can see those mainland China VPN servers for free trial. You can buy its pro package to use pro China VPN servers. The supported payment method is WeChat, Alipay and Chinese Online bank. If you don't have those payment method, buy from the China VPN re-seller.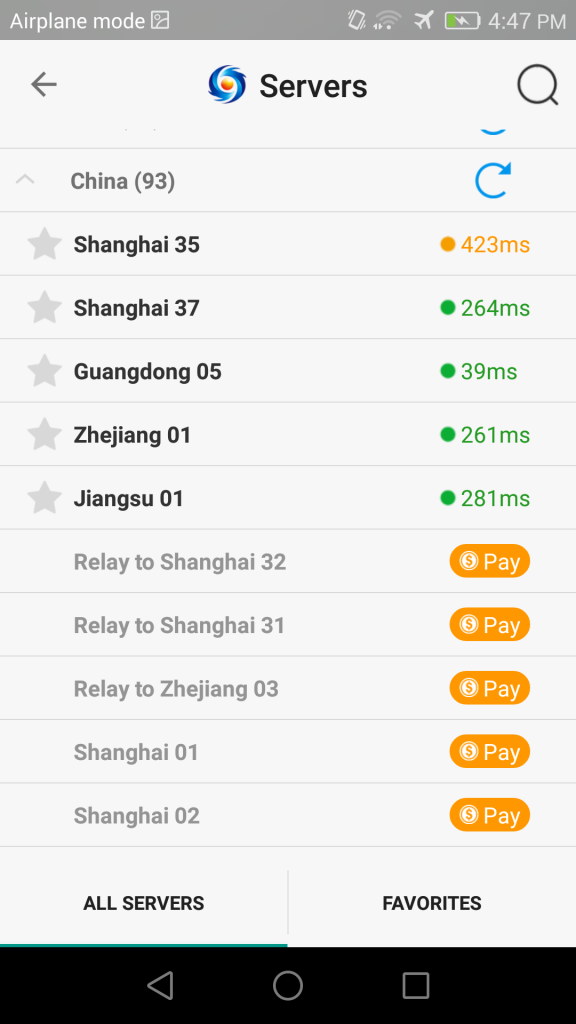 Step 4: Tap one server, then get connected to free China VPN.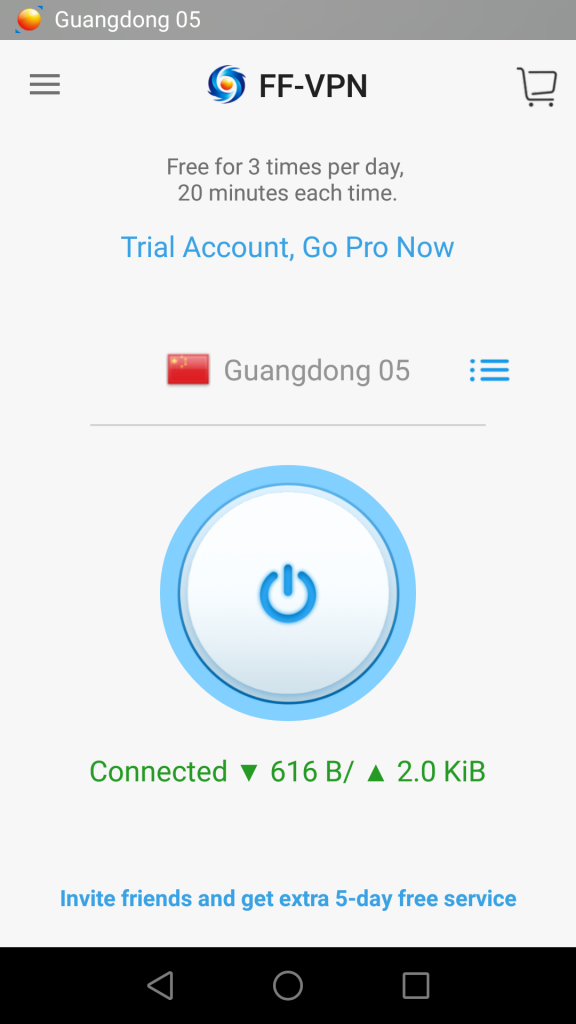 *FF-VPN and FlyVPN is operated by the same company. The trial mode is the same. It is available to free trial without registration, but time limited. New user can get 14 days free trial.
OpenVPN Connect + Ovpnspider
Ovpnspider can't run separately from OpenVPN Connect. So before downloading Ovpnspider, please download OpenVPN Connect first.
Step 1: Get OpenVPN Connect from Google Play store  or download Apk file from here. Download and install it.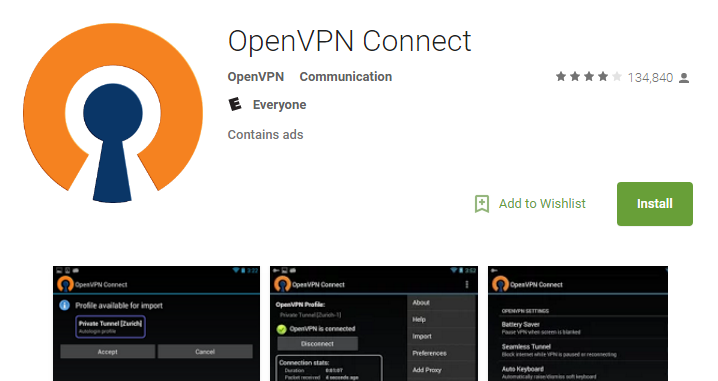 Step 2: Download Ovpnspider from Google Play store, or download Apk file from apk website.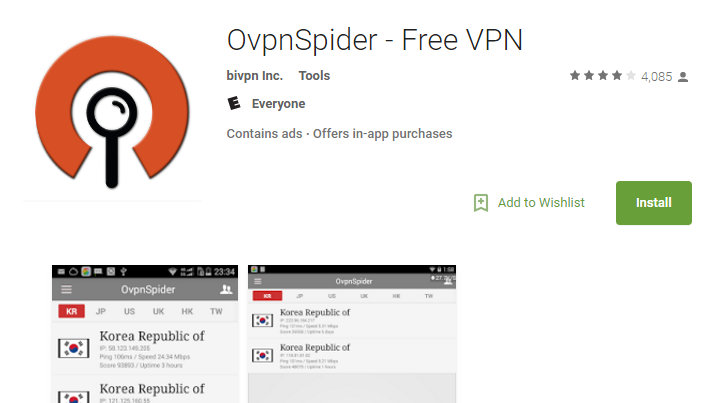 Step 3: Run Ovpnspider app, tap CN to check free China VPN list.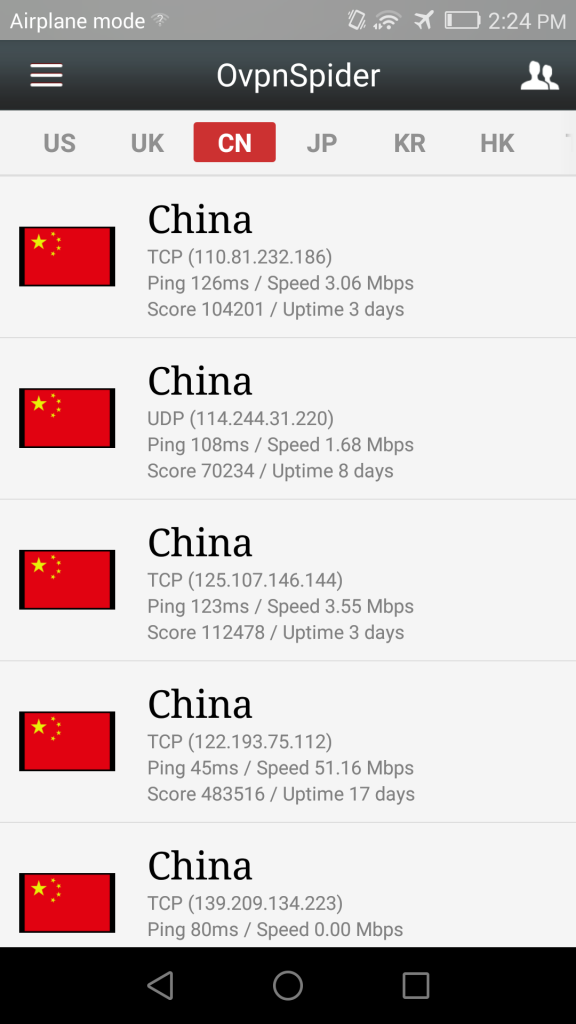 Step 4: Hit one China server, tap Accept, tap Connect.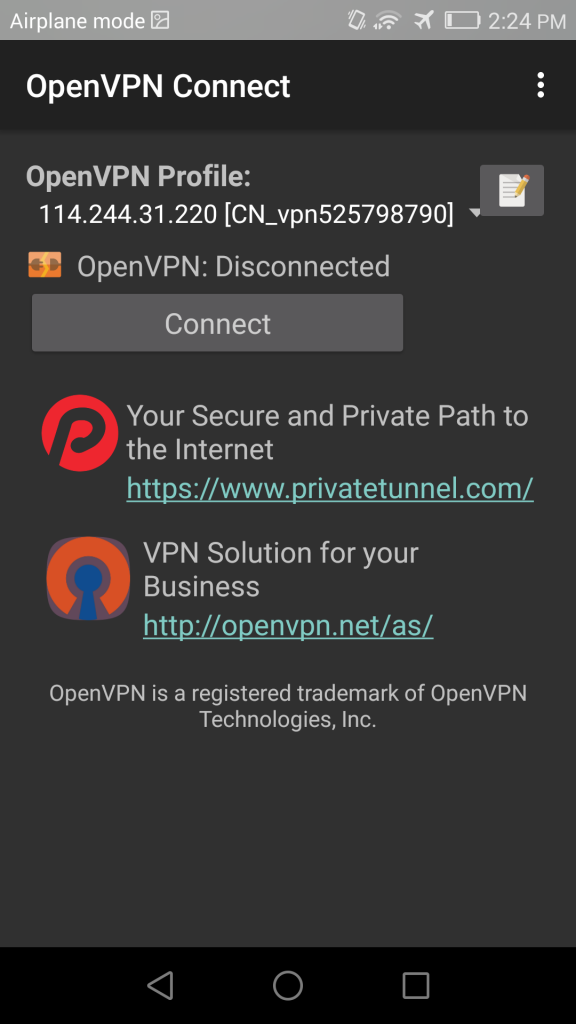 Step 5: Get connected on China VPN on Android now.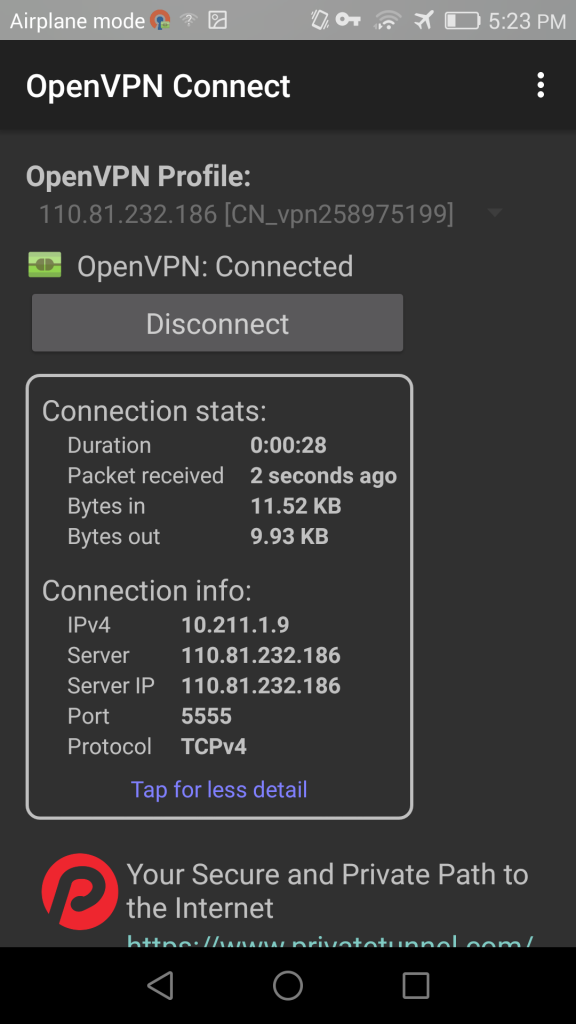 Conclusion
It is difficulty to get VPN into China. Hope this article is helpful for guys who are searching China VPN.  Because Chinese government is taking serious internet service, fewer and fewer providers offer China VPN for trial. Anyway I will keep updating this article that users can get Chinese IP address with VPN into China on Android.